CMS Website Design – A Promising Choice for Web Marketers
Content is the air and water of the Internet, without it, a website can't survive. Great content means gold for business, which explains why CMS web design has become such a promising segment of web development.
A Content Management System or CMS is a web application that allows for the creation, editing and storage of HTML content. CMS uses a MySQL database and a range of strategies to make content manageable. Content is produced and edited in one special section of the CMS (the Back-end) and then displayed to website viewers in the Front-end.
The changing world of CMS
The most important purpose of a CMS is to simplify the creation and editing of content. Web masters designing websites with a content management system ought to consider that the interface will be used by non-tech personnel. Therefore, the web developer may choose to customize the CMS a bit in order to make it meet the customer's needs.
A CMS usually includes all sorts of extensions that allow for multiple directions in web development. It is essential for marketers to invest in a CMS only when they know exactly what they are looking for.
Drupal and Joomla! are the best known CMS platforms, however, there are lots of others emerging every day. Great plugins are constantly produced at very high standards.
Open source CMS platforms depend on developer communities whose members commit to the production of highly functional content management systems.
User-friendliness represents the highest quality requirement to assess the value of a CMS tool.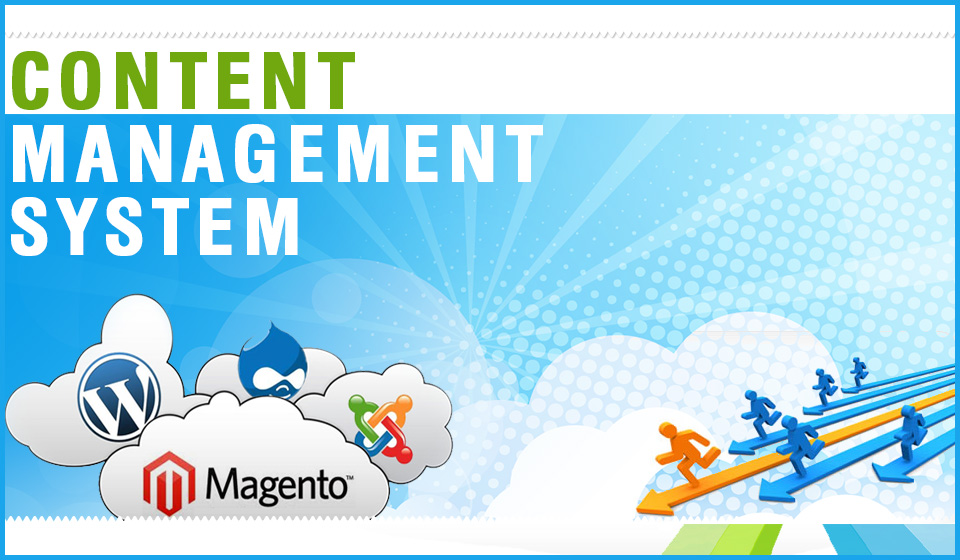 Open source CMS
Drupal has the highest functionality of all content management systems available today.
Content can be edited directly on the web page and then content extension is possible by means of modules.
Cascading Style Sheets are used for developing themes.
It works excellent for any kind of website from personal blogs to business websites.
WordPress has evolved from a simple blogging system into one of the most influential content management systems. Its advantages are impressive:
It includes a diversity of extended versions;
It comes with a large number of plugins;
Thanks to BuddyPress for WordPress MU, this CMS is a perfect match for any other open source system;
Incredible user-friendly interface;
Magento represents a top choice for e-commerce websites.
It includes a virtual-cart and all the tool-sets needed for flexible management;
It allows for the personalization of shoppers' experience to keep customers engaged;
It generates a Google site map, SEO-friendly URLs, descriptions and meta keywords.
Website owners worldwide now use computer management systems for an efficient personal or business presence on the Internet.
Web design specifics
The great merit of open source content management systems is that they can be used without technical background. Nevertheless, the assistance of skilled web developers remains priceless for making a business difference on the market. A pro can overcome the SEO challenges as well as the various web performance-related issues that are inherent to website activity in general.
CMS web design has never been simpler; however the rapidly changing web realities sometimes impose a level of alertness that only experienced professionals can handle.