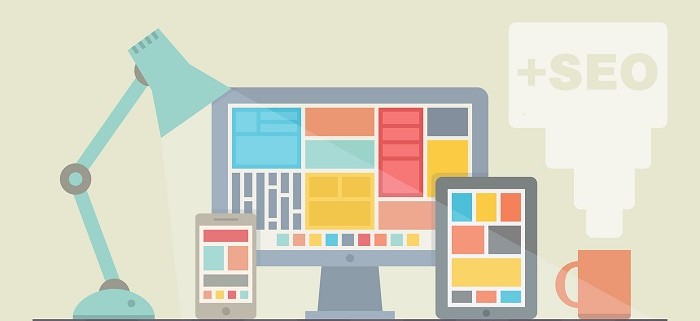 How Your Site's Web Design Affects Your Entire Online Presence in 2015
When it comes to web design, many businesses are under the impression that it should an isolated part of their online marketing efforts. According to many experts in the web development industry, this is a myth that businesses believe, and it could be setting their business activities back in more ways than one. Many experts say that web design encompasses much more, while certainly significant from an aesthetic point of view. From search engine optimization (SEO) to brand promotions and of course, to conversion rates, the web design of your site may create an impact on your complete web presence.
Web Design Plays an Important Role in User Experience
Even though almost all businesses and professional understand the importance of good web design, but in fact many of them do not truly know how it influences their presence on the web. According to a recent research study which is conducted on online health websites titled as "Trust and Mistrust of Online Health Sites", the web design elements are given more importance than content, in terms of mistrust. The objective of this survey was to find out whether different design parameters and content aspects influenced trust among the visitors of health sites.
When asked about why they mistrusted a website, 94 percent of survey respondents commented about the aspects related to web design, and only 6 percent commented about the specific content on that particular health site. While this study was conducted based on online health sites, it seems practical that the same basic concepts would carry over to the websites of other industries. Here are some of the specific aspects survey respondents pointed to when mistrusting a website.
Lack of color/boring web design
Complicated web layouts
Irritating or pop-up advertisements
Small fonts that make reading more difficult
Slow website loading speed
From this we can safely assume that web design is quite important when it comes to user experience, and it can be given equal weightage to content. In that study, 83 percent of those same participants said that content is the main reason why they trusted particular websites. Also, these participants said that they liked websites that contain informative, unbiased, fresh, clear and relevant content. They specifically enjoyed when websites gave age-specific information and provided answers for frequently-asked-questions.
Relationship Between Web Design and SEO
When approaching web design with search marketing (or SEO) in mind, you have to think long-term. Your brand and online presence will last much longer even when design trends change every time. It can be very problematic for you when you give too much focus on varying design trends, but you also do not want to completely ignore current styles. One of the most recent trends is parallax design, or the design that features a single webpage that seems to go on forever. Most users like that design as they can continuously scroll through content, while site owners prefer it because it keeps users engaged.
You cannot expect same from search engines as they may not be friendly towards parallax design. By removing the traditional site structure that Google and Yahoo use to crawl, you are inviting trouble. Also, you are spreading out an entire site's worth of keywords over a single URL. The parallax design may excite site visitors today, but it could have a negative impact in the near future.
On the other side of the spectrum, there is the highly popular responsive web design. With the current online search trends moving towards mobile, Google, Bing and Yahoo are rewarding websites that invest in responsive web design. Not only does it minimize the risks of running two websites, which makes you vulnerable to duplicate content, but it is proven to reduce bounce rates. There are just a couple of examples of how web design influences your SEO efforts, but there are dozens of other aspects to keep in mind. From the amount of Flash you use for your HTML structure, every design feature has the potential to affect your search result rankings in Google or Yahoo.
From SEO and brand promotions to conversion rates, your website design aspects play a major role in how your brand/business is perceived by your target audience everywhere.