Web Development Services to Boost Small Business Credibility
Small and large businesses depend on advertising; yet, while their goals converge in the same direction (i.e. sales), the marketing strategies they use differ. The size of the c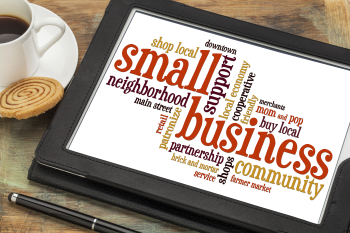 ompany and the targeted market segment represent the key factors that influence the approach. Web development services have the key to making small businesses advertising on the Internet visible to a local audience.

Dot Webz services provide more than just simple web design; they can improve a company's overall web presence and make the company visible to the local market. An appealing website is the first step to online promotion: it's the main advertising platform and the major business mirror of the company. Yet, for optimal web efficiency, great visuals ought to be supported by high website functionality.
Why professional web development?
There is a widespread misconception that marketers can promote their business on their own, and that professional services can't offer much more than ready-made solutions. According to this assumption, hiring a web development agency would be a waste of money.
Sales figures contradict this fabricated truth. Lots of marketers who start as DIY-ers end up with a web mess that they need help with.
Getting stuck in the "simple and user-friendly" tools is common occurrence when the amateur web designer lacks the technical skills and experience;
Online marketing trends change rapidly and web practices along with them;
Professional web development ensures smooth adjustments to trends, search engine modifications and new technologies.
Ways to improve web presence
The website needs to be designed according to customers' demand. It is created for the customers and, therefore, they have to find it relevant.
Quality content makes web visitors convert to prospective buyers.
Careful selection of keywords and their dissemination within the web content. At DotWebz, we identify the keywords that are most relevant for your product/service/business. These key phrases are those that customers type in the search box when performing an online query.
DotWebz provides customized web design solutions – your website will be user-friendly (i.e. functional, simple and easy to navigate).
Business information will be included in key places on your website. Search engines will thus display the website as relevant for specific local searches, and customers from a specific area will be able to find your services with a simple click.
Dot Webz' Offer
We provide impeccable web development services at affordable rates.
Our services include e-commerce capabilities, SEO, setting up blogs, coding and everything else a website needs for great web presence.
In addition to web design, DotWebz offers on-going support and education for clients.
We participate directly in web brand promotion.
Every design concept is uniquely tailored to meet the client's specific needs.
Check our Portfolio to take a glimpse of what we can do for your business.
Small businesses depend on specialized web development to survive and compete in the online jungle. The survival of the fittest is a reality for marketers who need to target an audience that is both demanding and critical. Customers have high expectations, and a company can't afford to fail in rising up to meet these expectations.